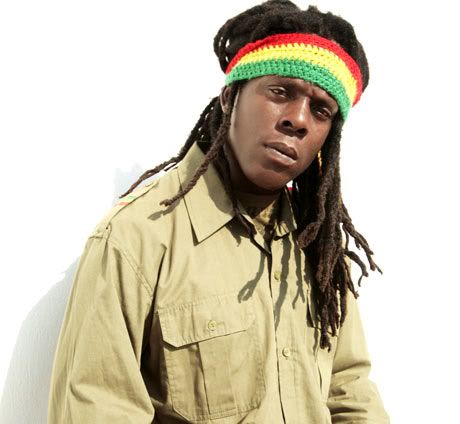 Richie Spice (Richell Bonner) was born on September 8, 1971 in Rock Hall, St. Andrew, Jamaica. He is one of the Bonner brothers all of whom are reggae artists, including Pliers and Spanner Banner.
Having gained popularity in the mid 90′s, Spice has performed at all major shows staged locally namely Reggae Sun Splash , White River Reggae Bash, Rebel Salute and many others. Spice has opened shows for the likes of Chaka Demus and Pliers, Spanner Banner and Rita Marley on extensive tours of Europe and the United States 1996-1997.
More recently, a remix of one of his more popular tracks, "Marijuana" by Digital Mystikz's Coki, re-named "Burnin'" has focused more attention to him in the blossoming dubstep scene coming out of the UK. The original version of "Marijuana" also appears on the "These Are Serious Times" modern reggae compilation on XL Recordings.
Check out Richie Spice at www.myspace.com/inthestreetstoafrica and purchase his music on i-tunes Richie Spice
Audio clip: Adobe Flash Player (version 9 or above) is required to play this audio clip. Download the latest version here. You also need to have JavaScript enabled in your browser.
Download Link: Secret Stash - Register to access